Breadcrumb Trail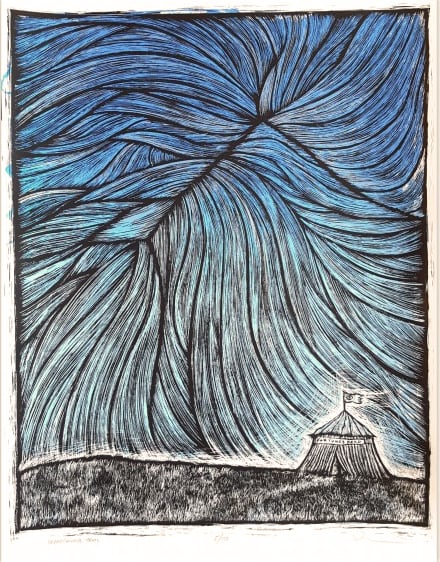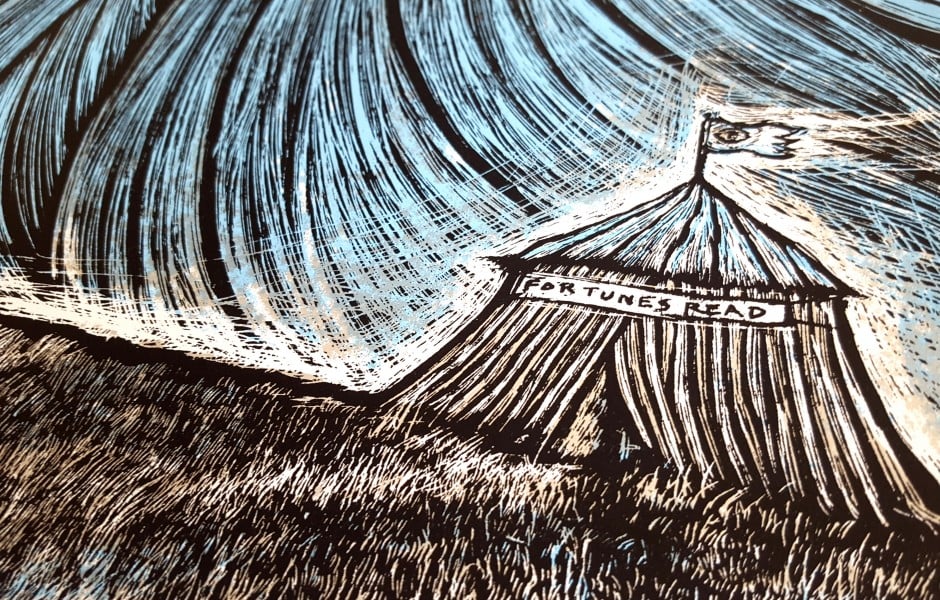 "We stuck out our hands and met the wind"
Dedicated to the song of the same name by the amazing band SLINT- "Breadcrumb Trail " is a messy homage to this incredible music.
18 x 24 , blue and silver and black inks on white stock. Edition of 100, not many left.